Data is valuable, and so is the science to uncover, unlock, and understand it. The role of a data scientist is of paramount, and growing, importance to organizations across many verticals.

By bringing together concepts from computer science, statistics, engineering and applications; data scientists make sense of big data by combining it with domain knowledge to unlock value for industry.  The Master of Data Science (online) program at UC San Diego is an affordable, advanced, interdisciplinary degree that provides formalized training in data science for those who want to enter or advance their career in this burgeoning field. Apply now to join this exciting and rewarding program!
 
The application dates for a Fall 2023 start are as follows:
Application Opens:  November 16, 2022
Priority Deadline: March 16, 2023
Final Deadline/Close:  June 1, 2023 
Program Starts: September 25, 2023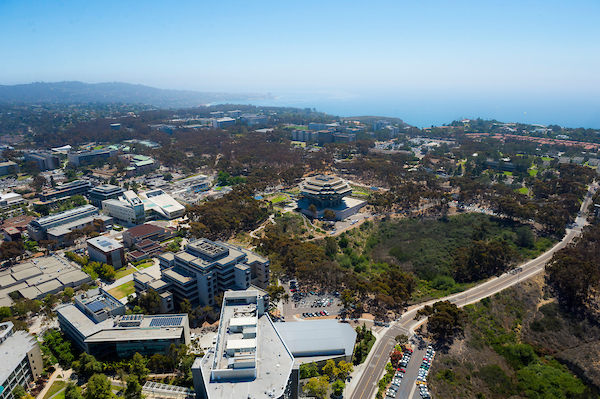 Learn more at an upcoming graduate school fair or information session:  Admissions Events
Admissions Prerequisites
Successful applicants must hold a bachelor's degree or the equivalent from an accredited institution in the United States or from a recognized university-level academic institution abroad and at least a B average (3.0 GPA), or its equivalent, by the time they enroll.
We expect that incoming students will have completed an introductory programming course, multivariate calculus, and linear algebra. For students without this background, we encourage them to consider exploring this content on their own.  
Applications Requirement Checklist
Online Application: UCSD Application for Graduate Admission
Application Fee - 

US Citizens, Permanent Residents, and Undocumented Applicants: $135.00
International Applicants: $155.00

Transcripts**
Statement of Purpose
Letters of recommendation (3)
CV/Resume
International applicants only: Scores for the TOEFL or IELTS Academic Training exam to demonstrate proficiency in the English language.
** Transcript Note
Unofficial transcripts should be uploaded online to the UCSD Application for Graduate Admission. This is all that is required for the application process.
Review the Graduate Division transcript instructions carefully – Academic Records and Transcripts
Please do not mail any documents to the department.
If a student is offered admission to the program: Official transcripts of record from each university-level institution attended must be provided.
A summary of credit transferred from an institution previously attended and recorded on the transcript issued by the school granting the degree will not suffice. Applicants should request that official transcripts of all previous academic work, including certification of degrees received or documentation of status upon leaving each institution, be mailed to the Graduate Division. Only official records bearing the signature of the registrar and the seal of the issuing institution will be accepted.
The GRE exam is not required to apply to the Master of Data Science program.  If an applicant has already taken the GRE they may elect to include their scores when submitting the application for review.  Applicants with valid test scores should request that ETS submit the scores directly to the UCSD institution code 4836; the department codes are not necessary. Information about the GRE is available from the Educational Testing Service (ETS) website.
Please visit the FAQ page for additional information, or contact the department:
OMDS@ucsd.edu